High quality VFDs for longlasting high performance reliable drive systems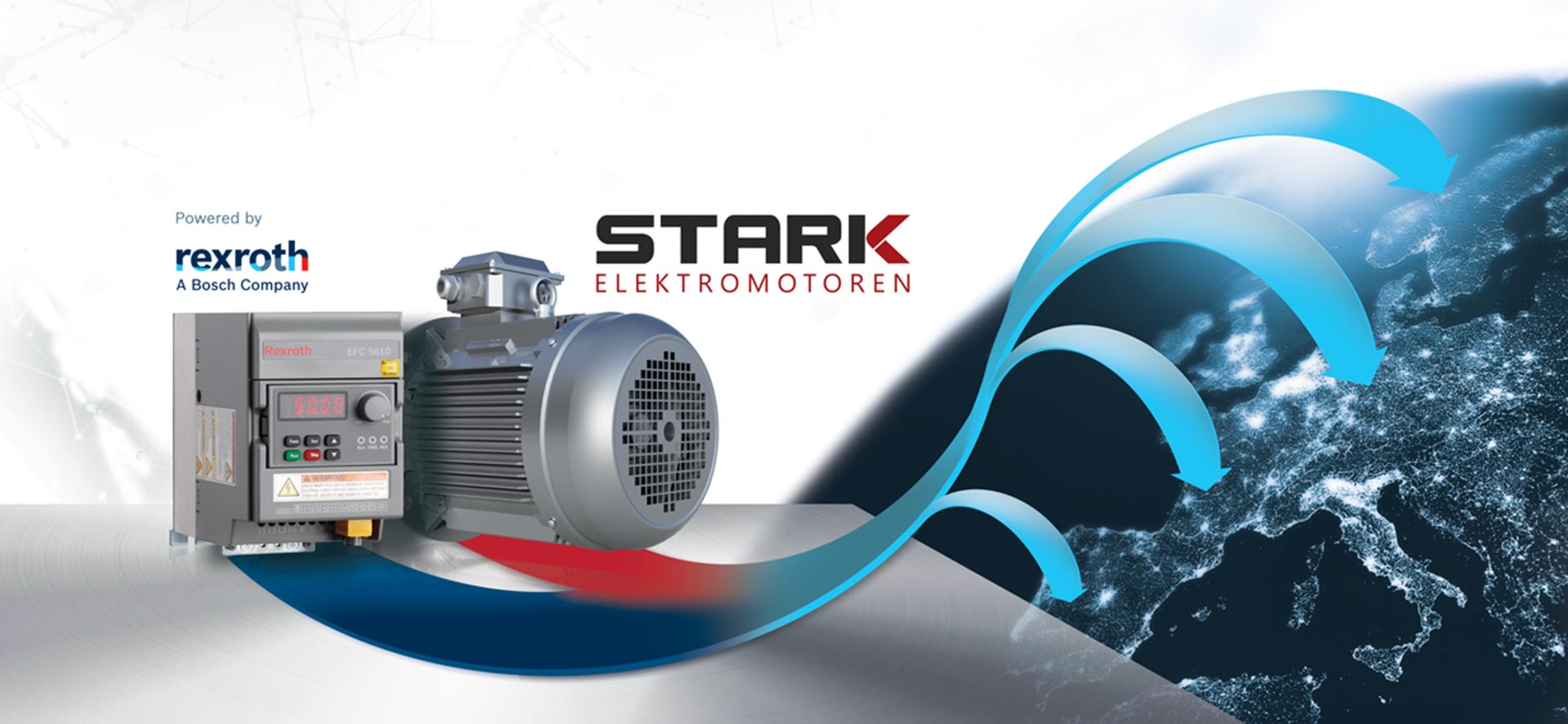 A Variable Frequency Drive or VFD regulates the speed of a motor and protects it during continuous running and start & stop cycles by controlling the frequency. STARK recommends Bosch Rexroth Frequency Converters for optimal Electric Motor and Drive control.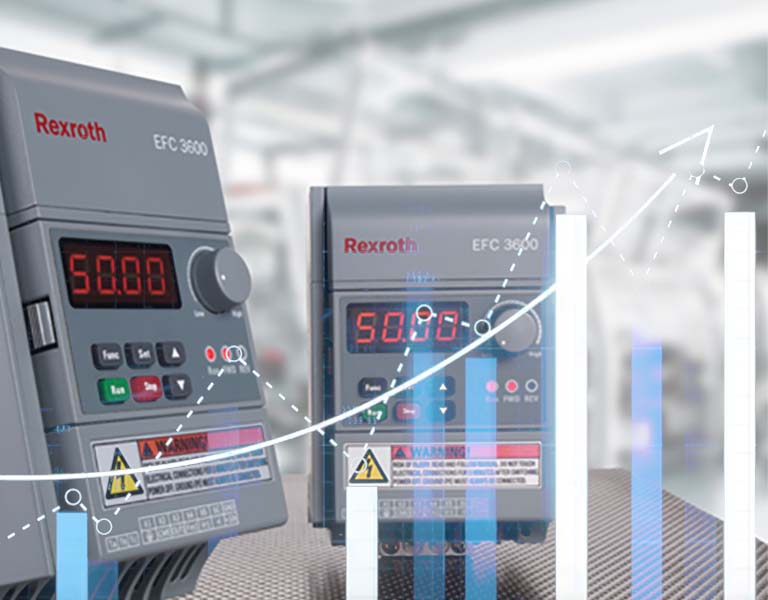 Manufacturing optimization
Energy control and optimization are crucial to modern factories and their manufacturing processes. Having just 1% more efficient machines or less energy consumption can save a company potentially millions of euros.
The use of VFDs does not only save energy, it also makes a production cycle more efficient and extends the life span of the electric motor or drive that it controls.
Wat makes a particular VFD fitting for your machine or drive? It can be tempting to match a VFD only based on the output of your motor. But to really scale a VFD to your needs it is highly recommended to look at more factors than just kWs or HPs.
We have made an overview of the 5 key elements you would need to consider: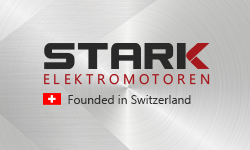 High quality VFDs at competitive pricing for companies that embrace the future of industry
Bosch Rexroth EFC 3610 and EFC 5610
STARK has teamed up with Bosch Rexroth for supplying high quality electric motors with matching Frequency Inverters. Their EFC series EFC 3610 and EFC 5610 provide easy-to-use, robust and reliable converters for every type of application like materials handling, pumps, HVAC and conveyor systems.
The EFC-series are equipped with an integrated PID controller (Proportional Integral Derivative) and a sequence control system which allow for energy efficient control and optimization of equipment and machinery.
A high overload capacity (200%) and starting torque (150%) provides for a wide range of applications: from Heavy Duty machinery and variable speed fan systems to high-density liquid pumps.
A user friendly and modular control panel allows for easy and fast installation and multi-device configuration copying.
Optionally both the EFC 3610 and EFC 5610 can be equipped with a Multi-Ethernet interface with Sercos, EtherNet/IP, PROFINET, EtherCAT and Modbus/TCP or fieldbus interfaces like PROFIBUS or CANopen to ensure integration with all mayor industrial automating solutions making the EFC series Industry 4.0 ready.
Powerful: peak current up to 380A, output up to 160kW
Compact and easy installation: space-saving device for top-hat rail installation or gapless side-by-side mounting
Fast commissioning: quick-start with detachable control module and configuration copy function
User friendly: easy-to-use control panel with clear 5-digit LED-display or LCD-screen (optional)
Wide connectivity range: with multi-Ethernet-interface (Sercos, EtherNet/IP, PROFINET, EtherCAT and Modbus/TCP) or fieldbus interfaces like PROFIBUS or CANopen
No external components thanks to the built-in brake chopper (up to 22 kW or 30 Hp) and built-in mains filter (EN61800-3 C3)
Output range:
0.4 – 160 kW or 0.5 – 200 Hp
High overload capacity:
From 5.5 kW or 7.5 Hp for HD-mode @ 150% for 60 sec
High starting torque:
With 200% @ 0.5 Hz
Overheating:
Motor temperature control
Safety:
STO (Safe Torque Off) until Cat. 4 / PL e, SIL3
Comparison EFC 3610 and EFC 5610
Compare the Bosch Rexroth EFC 3610 and EFC 5610 below.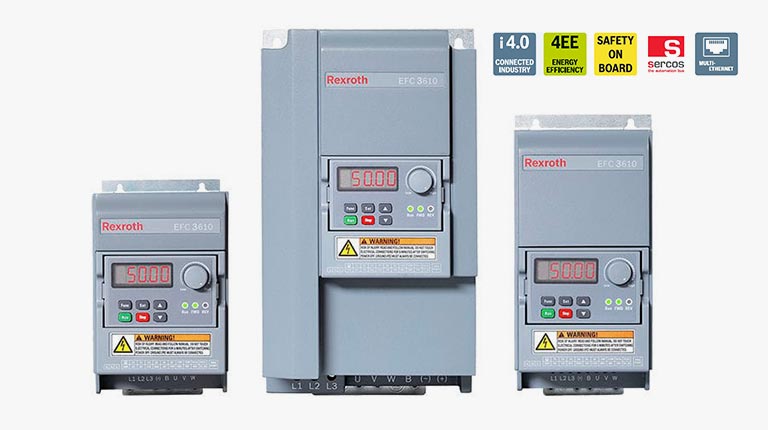 Trouble-free assembly, simple to install and use: EFC 3610 frequency converters meet the industrial engineering demands of today and tomorrow down to the smallest details.
Output: 0.4 – 22 kW
Max. current: 60.8 A
Control technology: V/f
Protection degree: IP20
STO SIL3 Cat. 4/PL e: no
Speed control range: 1:50
High start-up torque: no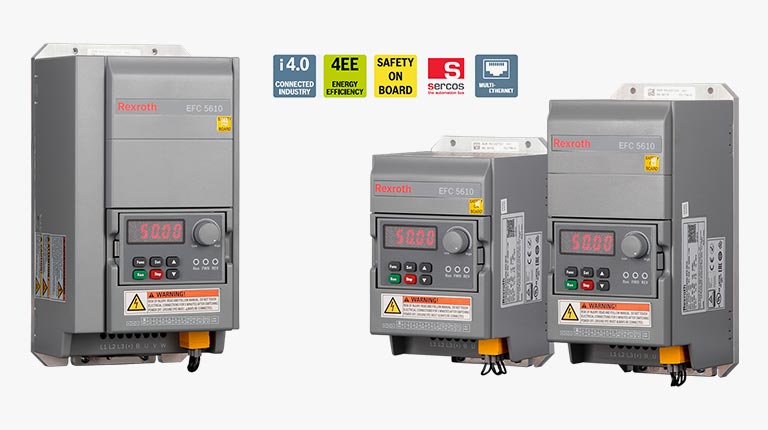 The EFC 5610 is a high-torque solution for special requirements such as logistics and material transport, conveyors, building machinery and other Heavy Duty operations.
Output: 0.4 – 160kW
Max. current: 380 A
Control technology: V/f, SVC, FOC
Protection degree: IP20
STO SIL3 Cat. 4/PL e: yes
Speed control range: 1:200
High start-up torque: yes